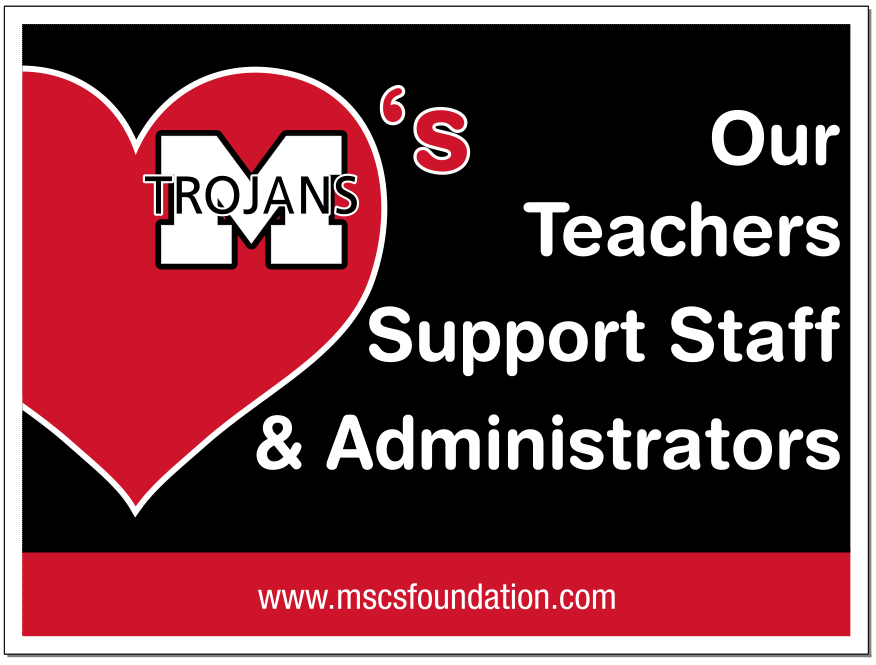 ---
This year for Employee Appreciation Week, beginning May 3rd through May 7th, we will be selling yard signs and cupcakes! 
One Tribute Sign - $25
Two Tribute Signs - $45
Three Tribute Signs - $65
Four Tribute Signs - $75
For an additional $5, you can add a cupcake!
If you'd like to purchase more than four signs, please email Karran Sasser at ksasser@yahoo.com.
Your tribute will be posted on Muscle Shoals Education Foundation Alumni and Friends Facebook page or you can make your tribute anonymous.